When you are traveling with us on our Oceans Adventures program, one of the places you might find yourself is the destination of Grenada, on the coast of Venezuela, near Trinidad and Tobago.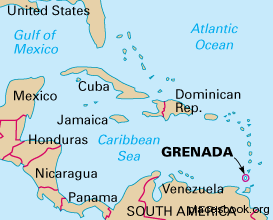 For our Oceans Adventures program, Grenada offers opportunities to experience some unusual ecological habitats, and learn about their environmental challenges and solutions. You might even participate, hands-on, in helping the locals to solve an environmental problem. Grenada also has an outstanding diversity of things to see and explore, including spectacular beaches, unique snorkeling locations, tropical rainforests and waterfalls, historic towns, markets and museums, and much more
The country of Grenada consists of several small islands (total 133 square miles) in the east end of the Caribbean Sea, with a total population of 107,000 people. The capital, St. George, is on the largest island where most of the people live. First colonized by the French and then by the British and currently a Commonwealth realm, English is Grenada's official language but most of the people speak the local Grenadian Creole. The French influence remains in the form of some French architecture and also spicy food like that found in New Orleans. Local cuisine also reflects the Grenadians' African and Indian roots.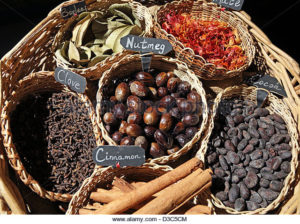 Also known as the "Island of Spice" due to its production of nutmeg and mace crops, of which it is one of the world's largest exporters, Grenada is one of the world's largest producers of nutmeg (20% of the world's supply—a nutmeg appears on the country's flag!). Organic chocolate is also a relatively new development, with award-winning chocolate being produced by its own Grenada Chocolate Company. The country's currency is the East Caribbean dollar, exchange rate currently about $1.33 to $1.00 USD.
Being close to the equator, the climate is tropically humid, with temperatures averaging about 80 degrees all year; in December sometimes in the mid-70s. December also boasts the most amount of daily sunshine (eight hours), giving us plenty of time to find and be involved in new adventures every day!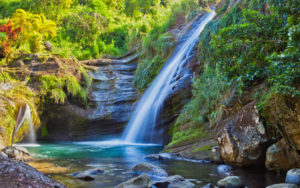 See our next blog article to learn about another destination we sometimes sail to, the Greek island of Corfu!