2022 Eco Safari Itinerary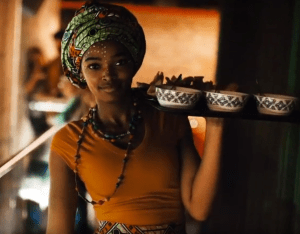 Day 1 - Arrive in Cape Town
Your adventure begins! Your guide will meet you at the Cape Town International Airport and escort you to the charming Cape Heritage Hotel or Cape Hollow Hotel (depending on availability). After time to relax and settle in, we'll get a taste of some of the local culture at one of the city's restaurants featuring delicious African cuisine and traditional South African music and dance.
Today, our guide, Nur Ederies, will take us by short boat ride to Robben Island where Nelson Mandela was imprisoned for 18 years. It is now a World Heritage Site and museum and is a poignant reminder to the world of the extraordinary man who led South Africa out of the Apartheid era.  After returning to the mainland, we'll visit one of the city's Townships for a walking tour where we'll meet people from the local Xhosa tribe and visit one of their Pre-Schools. Tonight, we'll enjoy one of the city's best restaurant destinations ­– the Victoria and Alfred Waterfront.
Day 3 - TABLE MOUNTAIN AND CITY TOUR
Today we're off to the top of The Mother City's (Cape Town) most famous landmark, Table Mountain. With sweeping views of this beautiful seaport from the spectacular cable car ride, and its one-of- a-kind ecosystem, unique in all the world, this historic site is a must-see for our travelers. After descending, we'll tour some of the highlights of the city, visiting sites like the Cape Malay Quarters, Apartheid Benches and the Company Gardens and make our way to the oldest and first established wine estate in South Africa known as Groot Constantia, which was established in 1685. Home to world-class, award-winning wines, this renowned vintner hosts a cellar tour and a wine tasting consisting of 5 different wines.
Day 4 - CAPE OF GOOD HOPE
Today, we'll visit Hout Bay to catch a short boat ride to Seal Island. Then, travelling around the bay on a road called Chapmans Peak, rated one of the most scenic drives in the world, we will travel east along the Atlantic coastline. Located at the extreme southwestern tip of the African continent, this is one of the most scenically spectacular parks in the whole of South Africa and where we often see wild ostriches on our way to Cape Point.  Over the centuries, this dramatic promontory has caused countless shipwrecks because of its violent sea storms and dangerous rocks.
One of the highlights of the day is Boulders Beach, which is the only place in the world where you can get close to African penguins. The elevated boardwalks above the sand prevent their habitat from being spoiled or disturbed but allows our travellers to view them remarkably close up with wonderful photo opportunities. Before heading back to the Hotel for the night, we'll stop at a fully operational local fishing Harbour and have lunch at Kalky's Restaurant for the best fish & chips in town.
Day 5 - Garden Route SWELLENDAM
We'll wake up before the sun, say "Goodbye!" to Cape Town and hit the road! Next stop: the winelands area of Stellenbosch where we will enjoy the sunrise from a Hot Air Balloon. After descending, we'll celebrate the long-held ballooning tradition of imbibing a glass of champagne before heading off for breakfast at the Joostenberg Bistro.
Today we continue our journey up the famously scenic Garden Route to Swellendam, with lunch at one of the restaurants on route.
Tonight's stay over will be at The Gaikou Lodge in Swellendam, situated at the base of the Swartberg Mountains.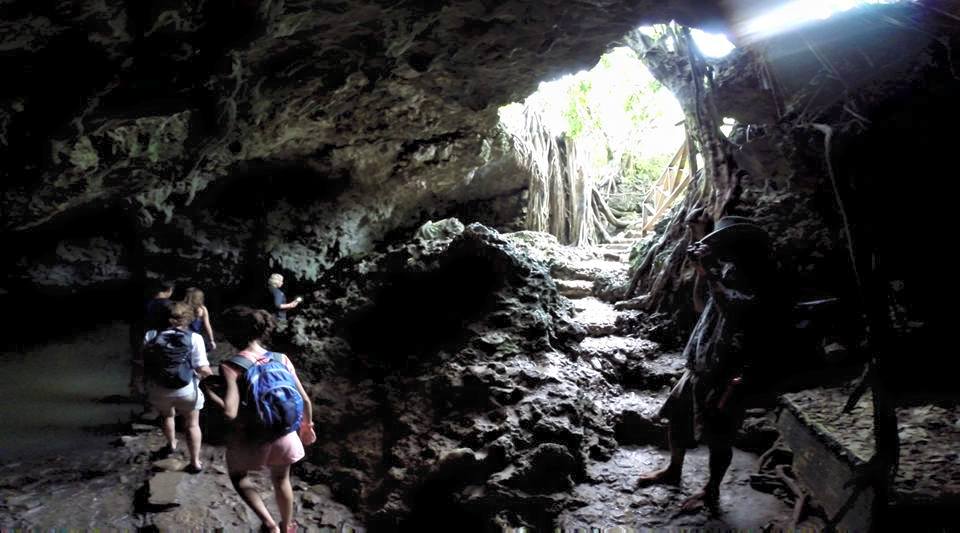 Day 6 - GARDEN ROUTE MOSSEL BAY
Today we'll continue our travels up the Garden Route to Mossel Bay. After lunch in Albertinia, a settlement at the foot of the Langeberg Mountains, we'll tour the Point of Human Origins, the archaeological site of the earliest known artifacts of modern humans.
You'll enjoy the sunset from a charming beach restaurant and spend the night in the Diaz Strand Beach Hotel, named in honour of famous Portuguese navigator Bartolomeu Dias, who landed in Mossel Bay in 1488.
Day 7 - OUR BABY RHINO ORPHANAGE
Just a short drive away is the recently relocated Ubunthu Wildlife Sanctuary where LAEO's new baby rhino orphanage is to be located. Our target with this facility is for it to be built and operational by the time of our travelers' arrival. However, no matter what stage of creation the project is in, our group will get a private tour and briefing about the challenging issues related to rhino poaching and our work to protect this species from extinction.  Additionally, Gary and Karen Olsen, the owners of Ubunthu, famous for their experience with the black leopard named Diablo, will brief us about their work to rescue endangered big cats.
Day 8 - mossel bay diaz museum
After a leisurely breakfast, we'll tour the Diaz Museum, famous for its replica of the ship the Portuguese explorer sailed around the globe, landing in this bay, and the first post office in South Africa, called The Post Office Tree.  This 600-year-old milkwood tree was declared a national monument, having launched South Africa's postal service when the first letters and messages of warning about the treacherous coastline were left in a sailor's boot beneath the tree.
There will be plenty of time today to soak up some sun on the hotel's beachfront and enjoy the sumptuous food and drink!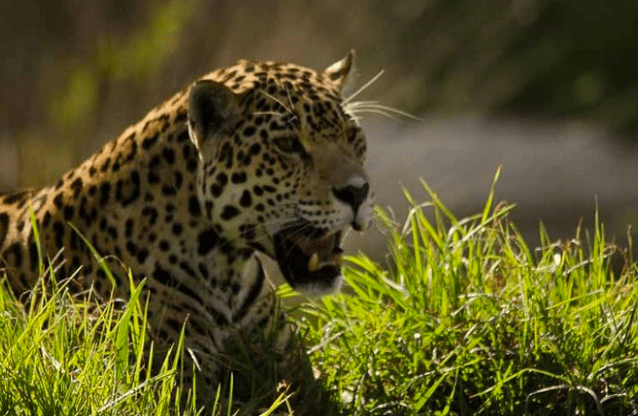 Day 9 -  JUKANI SANCTUARY AND tsitsikamma
Continuing our journey, today, we'll tour the Jukani Wildlife Sanctuary.  The lions, tigers, and other large carnivores living here were all rescued from illegal or abusive situations.  The sanctuary's elevated walkway is more than 1.5 miles long spanning diverse natural habitats, making it  possible to view many of the rescued animals up close.
Crossing the provincial border into the Eastern Cape, we'll visit Tsitsikamma National Park and take an easy hike towards the Storms River Mouth including an exciting walk across the dramatic Suspension Bridge.
We'll arrive at the luxurious Tsitsikamma Lodge & Spa in the early evening in time for dinner.  We highly recommend making reservations ahead of time for your own special spa treatment while here.
Today would be the perfect day for a spa treatment and time relaxing by the pool, exploring Tsitsikamma village and hiking the hotel's forest.
We have one scheduled activity for the day – a visit to the Tsitsikamma Big Tree. A ten-minute walk along a 500m wooden boardwalk through indigenous forest take us to the Yellowwood giant, estimated to be 800 years old. Standing 120 feet high, with a circumference of almost 30 feet, this majestic beauty towers above the other flora of its eco system.
Day 11 -KRAGGA KAMMA RESERVE and KOZUKO LODGE AND GAME PRESERVE 
Onwards today to Kragga Kamma Reserve to visit three lions The Earth Organization rescued from horrific conditions in circus cages in Ukraine and relocated to their more natural habitat at Kragga Kamma.  You'll get to see Kai, Charlie and Luka and hear their remarkable rescue story.
After lunch at a local restaurant, we'll make our way to Kozuko Lodge and Game Reserve, a beautiful hotel on its own Big 5 reserve in the Addo National Park area.
Relax and enjoy the gorgeous surroundings and listen to the extraordinary sounds of the African bush at night.
Day 12 - shamwari reserve   
After a morning game drive at the Shamwari Game Reserve, we'll stop for a sumptuous lunch at the lodge, and then visit their Rehabilitation Centre for an educational briefing on their day-to-day activities to rescue, rehabilitate and release injured or ill animals back into their natural habitat.
Day 13 - addo-Schotia game reserve
This morning, choose between taking a game drive by open Land Rover or adventuring by horseback through Addo National Park.
Addo Elephant Park is the third-largest national park in South Africa, famous for offering some of the most spectacular elephant, Cape buffalo and other wildlife viewing anywhere to be found. The over 600 elephants delight visitors with their extraordinary intelligence, behavior, family loyalty, and antics.
This evening, we'll explore Schotia Game Reserve where we'll enjoy a sunset game drive and a special farewell dinner in the African bush to spend one last evening together, celebrate our new-found friends, and share the highlights of our trip.
Day 14 - KUZUKO - port elizabeth
After one last extraordinary game drive through the Kuzuko Game Reserve and a relaxed breakfast, we'll say "Hamba kahle!" (Goodbye!) to this extraordinary region and make our way to the coastal city of Port Elizabeth (recently renamed Gqeberha) where you'll catch your flight home from Port Elizabeth International Airport with memories to cherish for a lifetime!
PRICING
DON'T MISS OUT ON THE FANTASTIC DISCOUNT AVAILABLE RIGHT NOW!
Regular Price:  $7,500/adult
Early-Early Bird Special - 25% off!
Available Until July 3rd, 2021 - $5,890
Early Bird Special - 12% off
Available Until October 29th, 2021: $6,895!
Don't miss out on the discount prices for 
this magnificent journey that will change your life!
~ CONTACT US IMMEDIATELY TO RESERVE YOUR SPACE ~
DON'T LOSE OUT ON THE EARLY BIRD DISCOUNT!
Call Us Immediately
for more information!
Phone: (818) 330-9528   or (818) 406-6321
Email: Info@TheEarthOrganization.org
NOTE:  Please know that this itinerary can change, based on weather conditions or other unexpected travel conditions.  It's Africa!