2022 Eco Safari Itinerary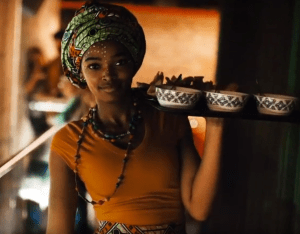 Day 1 - Arrive in Cape Town
Your adventure begins! Your host will meet you at the Cape Town International Airport and escort you to the charming Cape Heritage Hotel. After time to relax and settle in, we'll get a taste of some of the local culture at the Gold Restaurant, featuring opulent African cuisine and traditional South African music and dance.
Today, our guide, Nur Edries, will take us to the top of Cape Town's most famous landmark, Table Mountain. With sweeping views of this beautiful seaport from the spectacular cable car ride, and its one-of- a-kind ecosystem, unique in all the world, this historic site is a must-see for our travelers.
After descending, we'll tour some of the highlights of the city and make our way, by short boat ride, to Robben Island where Nelson Mandela was imprisoned for 18 years. Today, it is a World Heritage Site and museum – a poignant reminder to the newly democratic South Africa of the extraordinary man who lead them out of the Apartheid era.  For dinner, we'll enjoy one of the city's best restaurant destinations, the Victoria and Alfred Waterfront.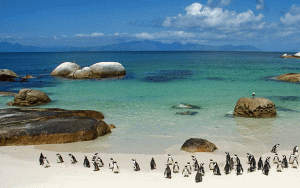 Day 3 - Cape of Good Hope
Today, we'll drive East, by comfortable van or bus, along the coast. Located at the southern-most tip of the African continent, this is one of the most scenically spectacular parks in the whole of South Africa. We'll visit Hout Bay where we often see wild ostriches, and Cape Point. One of the highlights of the day is Boulders Beach, which is the only place in the world where you can get close to African penguins.
The elevated boardwalks above the sand prevent their habitat from being spoiled or disturbed, but allows our travelers to view them remarkably close up. If there is time, we will stop for an educational tour through a local township before heading back to the Cape Heritage Hotel for the night.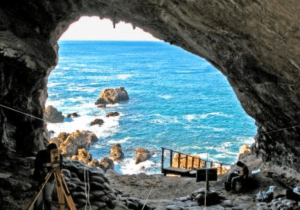 Today we'll begin our travels up the famous and scenic Garden Route to Mossel Bay. On the way, we'll have lunch in Albertinia, a settlement at the foot of the Langeberg Mountains.  In the afternoon, we'll tour  the Point of Human Origins, the archeological site of the earliest known artifacts of modern human beings.
You'll enjoy the sunset from a charming beach restaurant and spend the night in the Diaz Strand Beach Hotel, named in honor of the famed Portuguese navigator, Bartolomeu Dias, who landed in Mossel Bay in 1488.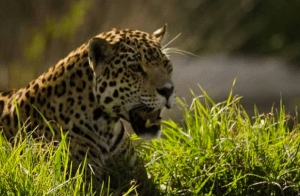 As we continue, today, we'll tour the Jukani Wildlife Sanctuary.  The lions, tigers, and other large carnivores living here were rescued from illegal or abusive situations.  The sanctuary's elevated walkway is more than 1.5 miles long and spans numerous natural habitats, making it possible to view many of the rescued animals up close.
We'll arrive at luxurious Tsitsikamma Lodge & Spa in the early evening.  We highly recommend making advance reservations for your own special spa treatment during your time here.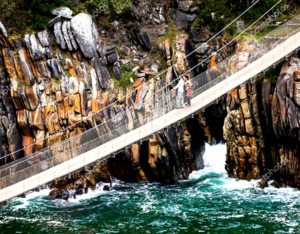 Day 6 - Tsitsikamma National Park
We'll enjoy a relaxing day in this beautiful park – a stunning region that encompasses a marine reserve, deep gorges and unique local vegetation such as the Big Tree, a towering yellowwood.  The area is home to a wide variety of small mammals such as bush pigs.  And, for the adventurous, a hike across the suspension bridge is a must. You'll have your choice of interesting restaurant options for dinner in and around the Tsitsikamma Lodge.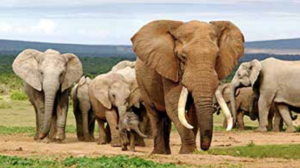 Day 7 - Addo Elephant National Park
Today our destination is Addo, the third-largest, national park in South Africa, famous for offering some of the most spectacular elephant viwing anywhere to be found.  Addo's over 600 elephants delight visitors with their extraordinary intelligence, behavior, family loyalty, and antics.  Additionally, the over 400 Cape buffalo and other widlife on this maghificent reserve will fascinate and enchant you. Tonight, we'll stay at one of the beautiful hotels in the Addo area.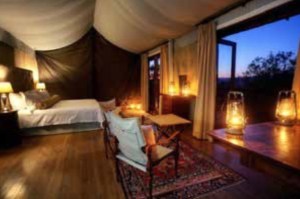 Day 8 - Addo Elephant National Park
Between the excitement of early morning and late afternoon game drives to view the abundant wild life, have a leisurely day to rest and soak in the beautiful surroundings and culture of the African bush.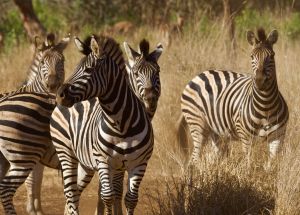 Day 9 - Manyoni Wildlife Reserve
After breakfast and one more exciting game drive at Addo, we'll continue on to Port Elizabeth where we'll board our flight to the seaport town of Richards Bay, and then head to the exclusive Rhino River Lodge at the Manyoni Game Reserve.  Teeming with wildlife, Manyoni is one of the premiere safari destinations.  It not only is home to the "Big 5" (lion, elephant, rhino, cape buffalo, and leopard), but also has a population of the highly endangered "Wild Dog" species. This reserve has worked closely with the Lawrence Anthony Earth Organization to rehabilitate and  re-release orphaned baby rhinos and a baby hippo into the wild.  We'll have a sumptuous dinner and settle into our luxury cabins in preparation for an exciting day tomorrow!
Day 10 - Manyoni Wildlife Reserve
Rising early this morning, we'll drive the open trails with our game rangers to learn about local flora and fauna on the reserve. Upon return, we'll have breakfast in the beautiful, open-air lodge. You never know what wildlife will wander by – elephant, kudu, giraffe, zebra, bushbuck, rhino, and baboon are  just a few of the possible sightings.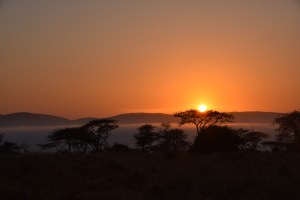 Day 11 - Manyoni Wildlife Reserve
Rising early this morning, we'll drive the open trails with our game rangers to learn about local flora and fauna on the reserve. Upon return, we'll have breakfast in the beautiful, open-air lodge. You never know what wildlife will wander by – elephant, kudu, giraffe, zebra, bushbuck, rhino, and baboon are  just a few of the possible sightings. Enjoy a relaxed day on the reserve with a short educational briefing after lunch about endangered species and some of the challenges of wildlife conservation. LAEO's author and reptile and amphibian expert, Nick Evans, with some of his rescued animals in hand, will brief us on his important work. Nick is called from all over South Africa to rescue reptiles and amphibians from places where they would otherwise be killed, and he releases them back into the wild.  As unbelievable as it may seem to some, it is likely that you'll experience an increase in your own care for, or at least tolerance of these often maligned but extremely important-to-the-eco-system animals after experiencing his enthusiastic, entertaining and knowledgeable presentation. His care for these animals is truly infectious!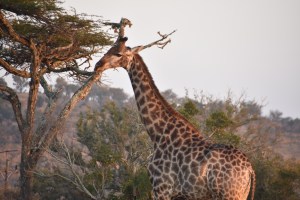 Day 12 - Manyoni Wildlife Reserve
Hold tight to your breakfast muffins! A troop of mischievous monkeys comes through regularly, looking to steal your food.
After our early morning game drive and breakfast, we've been invited to participate in a once-in-a-lifetime experience – to help the game rangers and wildlife veterinarian dehorn a rhino. This practice has become the most successful way to deter the rampant rhino poaching that has been impacting rhino populations across Africa. While it is sad to see that it must be done, to participate in the activity in order to save the rhino's life is a fascinating experience.
Over dinner, we'll share our magnificent wildlife sightings and adventures of the trip with fellow travelers as we celebrate newfound friends on a continent like no other.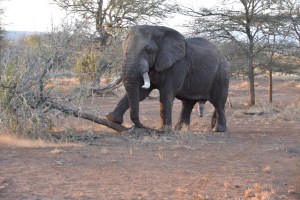 Undoubtedly you will have been awakened by the "bush chorus alarm clock" of birds, monkeys and other animals welcoming the new day. After one last morning drive, our game rangers will collect your bags during breakfast in preparation for our departure.
We'll transport you back to King Shaka International Airport in Durban, for your flight home or on to other destinations, with memories to treasure and share for a lifetime!
Notice
Early Bird Special Available
Until December 31st, 2021
Regular Price: $7,500/adult
Until December 31st, 2021: $5,600/person
Don't miss out on this amazing price and opportunity
to enjoy a magnificent journey
that will change your life!
CONTACT US IMMEDIATELY TO RESERVE YOUR SPACE
AND TO NOT MISS OUT ON THE INCREDIBLE DISCOUNT PRICE!
(818) 330-9528
info@TheEarthOrganization.org
NOTE: While, in 15 years, we have only once had to make significant changes in our Eco Safari adventures (and that was because of the COVID virus), please know that this itinerary can change, based on weather conditions or other unexpected travel conditions. It's Africa!
DON'T LOSE OUT ON THE EARLY BIRD DISCOUNT!
Call Us Immediately
for more information!
Phone: (818) 330-9528
Email: Info@TheEarthOrganization.org