[vc_row][vc_column][vc_column_text margin_bottom=""]When we think of the Caribbean, we often have images of pristine white-sand beaches and azure clear waters. And there are certainly loads of those. But have you ever wondered what else there is to see and do in the Caribbean?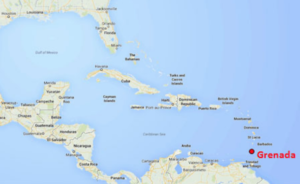 One of our favorite Caribbean destinations is the country of Grenada. Off the coast of Venezuela, near Trinidad and Tobago, Grenada is a very unique, relatively un-touristy area of the Caribbean – a place time forgot.  And Grenada is outside of the hurricane belt, so has been thankfully untouched by the recent Caribbean hurricanes.
The islands of Grenada offer an amazing variety of adventures and learning experiences when our Oceans Adventures for teens and young adults program sails into the area.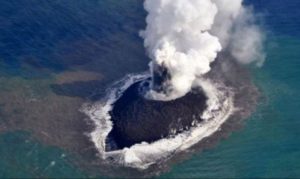 Being of volcanic origin, the Grenada islands have interesting manifestations such as natural hot springs, as well as a partially-submerged volcano with steaming fumaroles in its crater. The "Kick 'em Jenny" volcano and the nearby stunning Grenadines Islands are a 24-hour sail away, providing a great opportunity for participants to practice their newly-learned sailing and nautical skills. While we're at it, there's a place we can visit where they are still building wooden tall ships!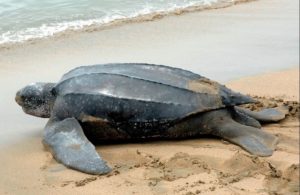 Considered Grenada's most scenic and spectacular coastal area, Levera National Park hosts a variety of ecological habitats and wildlife. There is a huge mangrove swamp, a lagoon which is home to many species of waterfowl including herons and black-necked stilts, coral reefs and sea grass beds with reef fishes and lobster, and leatherback turtles on Levera beach, a protected hatchery.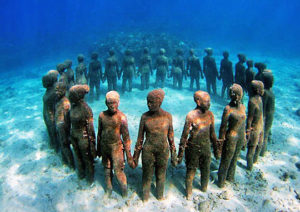 Grenada offers some unusual snorkeling and diving opportunities. At Moliniere Bay (part of Grenada's National Marine Park), there are not only coral reefs six feet below the surface of the water to explore, but also the first underwater sculpture park. In 2006, sculptor Jason de Caires Taylor created 65 statues depicting Grenada's history and folklore. This world-famous site is viewable by snorkeling or glass-bottom boats. An underwater sculpture park may seem like just something kind of neat to see, but did you know that a project like this plays a role in marine conservation?  Over time, the pH-neutral cement of the sculptures attract the growth of coral and eventually evolve into new tropical "cities" of coral, providing essential nutrients for marine food chains and creating a viable habitat and shelter for more marine animals, thus increasing the health of the ocean.
Our Oceans Adventures program is one of the coral inspection groups under the Ministry of Agriculture's coral recovery program. Whenever we're in Grenada, we dive and inspect at least two locations where coral is being restored, and the data is shared internationally.  (As an aside, we often see awesome lobster here, even out of season; in season we can catch one, cook it up, and each have a bite!  The real world! How cool is that?)
Grenada also has many waterfalls. Annandale Waterfalls is nearest to St. George, the country's capital, accessible via an easy paved pathway, or we can hike through rainforest in the Grand Etang National Park to the Seven Sisters Waterfalls. There's also a new waterfall that had never been seen before that was discovered just a few years ago—indeed, some waterfalls are so remote you need a local guide to find them!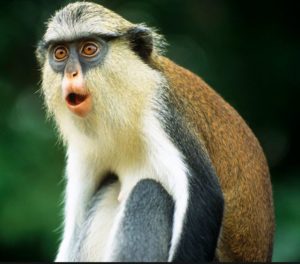 Exotic wildlife such as armadillos, Mona monkeys, and tropical mockingbirds can also be seen in the rainforests and nutmeg forests of Grand Etang National Park and Forest Preserve in Grenada's interior highlands. It also features Grand Etang Lake, which fills the crater of an extinct volcano at 1,740 feet above sea level.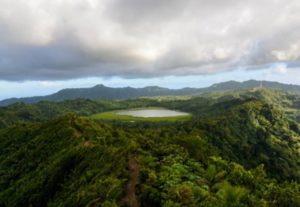 Some of the best bird-viewing is at the La Sagesse Nature Center, a former plantation with a beautiful beach and many hiking trails, nestled along a private estuary. Unusual birds seen include the Caribbean coot, the green-back heron, and the northern Jacuna.
Still, this bit of tropical paradise has its environmental challenges—for example, the Grenada Dove, the National Bird of Grenada, has gone nearly extinct. It is considered to be one of the most critically endangered doves in the world.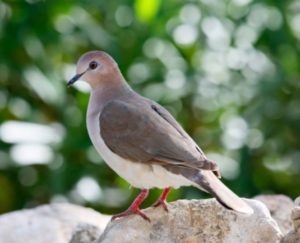 So, on our Oceans Adventures trips, as we explore these ecological habitats and learn about their resident fauna and flora, we consider our vital partnership with the natural world as viewed through the Lawrence Anthony Earth Organization's (LAEO's) environmental philosophy, Cooperative Ecology™ (CoEco™)—and how this concept works in real life.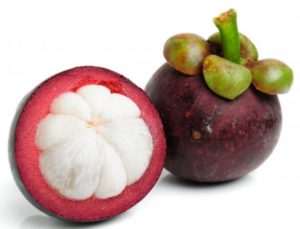 Eco tours are another way to see environmental aspects of Grenada. Grenada has all 300 varieties of mangos (yes, 300!) as well as many other unusual fruit, such as mangosteen and soursop, two indigenous plants successfully used to treat cancer. There is a half-day tour where you taste real sugar cane, and can brush your teeth with a leaf that cleans and whitens your teeth better than any dental treatment!
Tours can include the River Antoine rum distillery in St. Patrick, established in 1785. Of course we aren't going to drink rum, but it's fascinating to discover how the sugar plantations and rum industry of Grenada and the Caribbean islands came about through the development of the slave trade (Grenada was the main delivery port for slaves for many years), which then spread to the US and thus changed the world.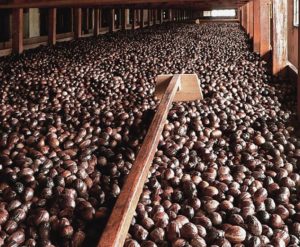 Grenada is known as the Island of Spice, due to its production of highly prized nutmeg and mace crops. It is the second largest producer in the world of nutmeg. If our participants are interested, we can tour estates where the spices are produced such as the Gouyave Nutmeg Processing Station, plus the lush tropical forests where the spices are grown, and the commercial spice markets they are sold through.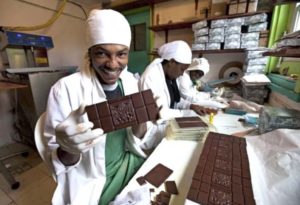 Chocolate lovers will want to make the trek to the Grenada Chocolate Company.  Founded in 1999 as an organic cocoa farmers' and chocolate-makers' cooperative, their award-winning organic dark chocolate is made from organic beans grown in their own cocoa groves (Belmont Estates), handmade in small batches with vintage equipment sustainably using solar and water power, and sold around the world. Their tour explains the growing process all the way to the making of chocolate, and includes samples. There is also a very good restaurant on site.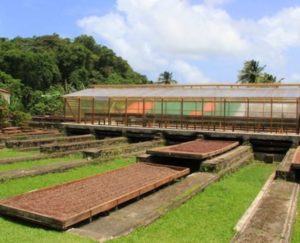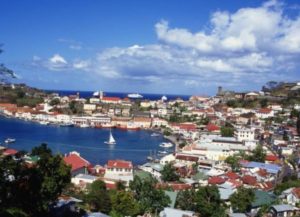 One can explore the historic town of St. George, which dates back to the 17th century and features French and British architecture, and learn the history of these islands through the National Museum in St. George and several historic sites. There are all kinds of neat things waiting to be discovered; for example, petroglyphs at Duquesne Bay in the Parish of St. Mark on Grenada Island where carvings on large boulders depict faces and drawings from the past.
And, of course, there are plenty of pristine beaches for which the Caribbean is famous.  One of the most beautiful in the world is Grand Anse Beach in St George. It's easy to spend a whole day hanging out at the beach as there are markets nearby with homemade goods and gifts, horseback riding opportunities, and inexpensive food and drink vendors.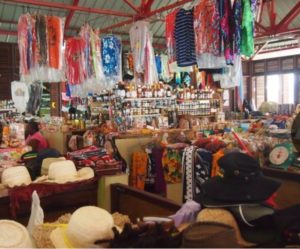 With a plethora of exploration possibilities in the Caribbean, such as these in Grenada, joining us on one of our Oceans Adventures, you and your shipmates may well discover even more new and amazing things![/vc_column_text][/vc_column][/vc_row][vc_row][vc_column][vc_masonry_media_grid grid_id="vc_gid:1516145721748-cbe211ae-65a7-3″ include="1832,1828,1836,1823,1839″][/vc_column][/vc_row]