What do your children and Nature have in common?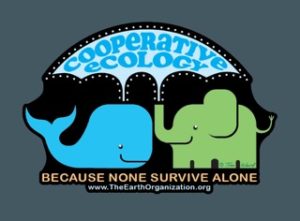 A simple answer may be: a desire to survive well and experience happiness. But how is this achieved?  The Lawrence Anthony Earth Organization (LAEO) has developed a program for youth that provides the tools for winning in life modeled after Nature's common sense lessons.  Cooperative Ecology (Co-Eco) is the term describing this field of study that inherently applies across all subjects and professions. When that Co-Eco ingredient is missing, successful living isn't possible.
And so it is with great excitement that we have now partnered with Capt. Scott Rhoads' Ultimate Adventure Academy to incorporate our Cooperative Ecology field of study and environmental solutions into the extraordinary educational adventures and sensational life experiences that Capt. Scott and his crew provide to youth, ages 14 to 20. 
Our 2-week Co-Eco program, brings an enhanced understanding of the vital importance of cooperative support of both the people around you as well as the natural world. It is often a dramatic and life changing experience for teens because it is set against the backdrop of real life–on-board adventures and challenges that bring the lesson home to one in meaningful ways. Just some of the examples of past adventures have included pirate ship wreck diving, parasailing, hiking through pristine tropical jungles, island sailing, shark cage diving, glider piloting, snorkeling in pristine marine reserves. Students help to crew the ship under Capt. Scott and his regular crew's very able command, and they come away with sailing, leadership, teamwork, and seamanship skills.
The real jewel in our crown is our fully accredited high school and college prep, and gap year programs. While attendance requires signing up for at least 3-months, students can stay for as long as they want, and, in addition to all of the above, can even receive tutoring to catch them up in challenging subjects, or get them ahead in topics in which they are strongly interested.
One of the many things students learn is that when they see something that is not right, they can actively do something about it to fix it or make it better. They don't have to stand by and watch a situation decay. Learning about how the entire world, from microbes to whales to humans, survives through cooperative actions – working together for the mutual enhancement of all involved – brings a better understanding of how their actions effect the world around them.
Enrollment is open because each student's program is personalized to their needs and interests, so they can arrive at any time.
LAEO has a long history of adventure-filled projects:  traumatized elephant rescues, saving the Baghdad Zoo during the war in Iraq, traveling deep into the Congo to negotiate with rebels in an effort to preserve a species of rhino, preventing over 10,000 animals in zoos from dying during extreme political conflict in Ukraine, our educational Eco Safaris to South Africa, and LAEO teams implementing environmental cleanup solutions during the aftermaths of devastation from Hurricane Katrina and the BP oil spill, just to name a few.  All have the common thread of advancing the human ability to survive better and in co-operation with other life forms.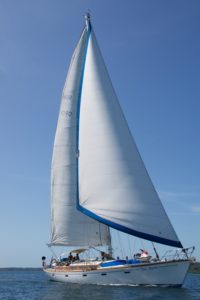 If you know a young person who is ready for fun and adventure in a safe and nurturing educational environment, contact us immediately about scheduling their unique experience aboard one of our sailing vessels.
Barbara Wiseman
LAEO International President
For more information: https://theearthorganization.org/what-we-do/oceans-adventure-eco-safaris-for-teens/
[ddownload id="1286″]