Hurricanes and Hazardous Chemical Spills
Hurricane Harvey has brought such enormous rains and devastation that emergency crews are overwhelmed and the extent of its wrath is not yet even known.  Our hearts and prayers go out to the people of Texas and those impacted on the Gulf Coast. Safe and effective clean up solutions are going to be needed once the emergency rescue phase is over. LAEO helped Katrina victims with innovative clean-up technologies and we will do so again.  If you have chemical-free, natural and/or clean technology for addressing water pollutants resulting from this event, please send the information to LAEO's Science and Tech Committee Coordinator with efficacy data and peer reviewed scientific documentation.  
One of the primary sources of chemical pollutants flowing into our oceans and fresh water systems is urban run off. Not only are there hazardous chemicals in crude oil, fuels and compounds used in industrial processes, but common household cleaning agents, medicines, drugs and agricultural chemicals of all types flow untreated during and after storms and flooding. 
More information at: [ddownload id="1458″ text="EPA Fact Sheet-Urban Run Off"]
Additionally if you want to dive deep into this subject and how you can make a difference, go to: Urban Runoff, Additional Resources.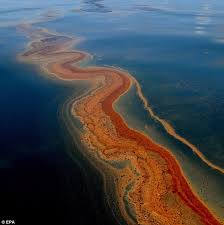 IT IS UNFORTUNATE THAT EMERGENCY RESPONSE SYSTEMS DO NOT ADDRESS THIS ISSUE UNTIL IT IS TOO LATE FOR OUR OCEANS AND MARINE LIFE. BUT SOMETHING CAN BE DONE TO FIX THAT IF RESPONSE PLANS ARE REVISED TO DISCOURAGE HARSH CHEMICAL USE  AND DEPLOY NATURAL SOLUTIONS FOR CLEANING UP POLLUTANTS.     
A NEW LAEO STUDY RELEASED FOR INDUSTRY RISK MANAGERS AND INSURERS PROVIDES SOME INSIGHT AND A SOLUTION FOR HYDROCARBON CHEMICAL CLEAN UP. 
We recently completed a research project that will not only help the environment, but also insurers, industry members, government regulators and other stakeholders who want to improve the world's ability to clean up oil and chemical spills in our oceans and fresh water environments.
Published by LAEO 4.22.2017—Oil Spill Clean Up Methods–A Comparative Analysis, Download Here
Analysis Document 1: [ddownload id="1145″]
Analysis Document 2: [ddownload id="1146″]
The work has culminated in the completion of our Oil Spill Clean Up Methods – A Comparative Cost Analysis. Many of you have been following our Change Oil Spill Response Campaign, now in its 7th year. But for those not familiar with this issue, I will first share some background information.
How can we justify using a chemical pollutant to "clean up" a chemical pollut
ant? We can't. Or, how can we justify higher costs using less effective technology? We can't. To put it another way, how do we justify keeping a Model-T oil spill clean up system in place when a Lamborghini or Ferrari system is readily available? We can't. Yet, the Model-T has been the norm in addressing oil spills for nearly 4 decades. Government agencies and industry have been locked into using ineffective oil spill clean up methods and harmful agents such as chemical dispersants for too long now. The full story and documentation with solutions can be found in the research paper: A Call for a Twenty-First Century Solution in Oil Spill Response on our website at the Environmental Solutions Hub tab.
Chart to your right: What's it cost to truly clean up one gallon of an oil spill with an eco friendly bioremediation method, OSE II?  A lot less than the Model T methods!  Like 77% less with 100% results.
More on Spill Clean Up Methods Analysis at…[ddownload id="1112″]
Analysis Document 1: [ddownload id="1145″]
Analysis Document 2: [ddownload id="1146″]
Make every day your Earth Day