Travel the World!  Adventures and Extraordinary Educational Experiences in High School, College Prep, or GAP Year Aboard Exciting Sailing Ships!

As one of our Cooperative Ecology™ education initiatives to bring about more understanding and cooperation between people and the natural world, the Lawrence Anthony Earth Organization (LAEO) offers on-board, summer camp adventures and high school, college prep, and Gap Year programs for youth, ages 14 to 20, utilizing the fleet of ships and certified staff of Captain Scott's Ultimate Adventure Academy (UAA).  LAEO coined the term Cooperative Ecology™  (CoEco™) to describe a new field of conservation study that underlies all of its activities. CoEco is based on the understanding that all life does best when it works together – when it co-operates with other life.  From microbes enhancing the health of larger species, to birds cleaning the teeth of crocodiles, to businesses creating environmentally-friendly products, to human families working harmoniously, all life benefits when it works together towards mutual goals, instead of at odds.
Capt. Scott Rhoads is a Master Mariner who, for the past twenty years, with his certified crew, has put over 3,000 students through adventure learning programs that include leadership, seamanship, and teamwork skills, along with tutoring as needed as part of fully-accredited, on-board high school programs with rave reviews. As Captain Scott says, "Life is an adventure. Your education should be an adventure, too!"
We have ships in the Caribbean, Hawaiian, Mediterranean and Canary Islands.  While sailing to exotic destinations, you'll participate in all kinds of adventures, like snorkeling through underwater marine preserves, kite surfing, hiking through island wilderness, scuba diving in pristine waters where coral reefs flourish, wreck diving, plane gliding, and much more, learning about the world around you. Every area on Earth has its own individual ecological miracles and ecological systems and challenges. While practicing how to apply the principles of
Cooperative Ecology to the real world, you will visit as many of these places as can be fit in during your trip to see the widest possible range of ecological diversity.
Download
WE HAVE TWO BASIC PROGRAMS:

A. Oceans Adventure Eco Safari:
This is a 2-week leadership program on board. While you are enhancing your abilities to be a leader, meeting the challenges of sea life, and learning to be an effective team member, one can, if necessary, recover from the negative impacts of bullying and other traumatic family or social incidents, and learn how to handle it if it happens again. You'll go home with sailing, navigation, and scuba diving skills, and an enhanced certainty that you can decide on a course of action, and then figure out how, and take the necessary steps to arrive at your destination, including directing others in the endeavor.
B. LAEO's On Board Adventure High:
This program includes the above, plus any remedial tutoring necessary and high school and college prep courses.  A student must commit to being on board for a minimum of 3 months, but can stay as long as you want in order to fill in fully accredited high school and college prep courses, or to achieve your full high school diploma.
Our exciting, on-board ship environment is well-disciplined, safe and nurturing, allowing you to move at your own pace in each of the courses you take.  If you are fast in a particular subject, you are not held back by others who may not be as fast in that subject. If you need to go more slowly in a particular subject to ensure you really get it and can apply it to your life, then there is no pressure to move faster to keep up with others.
Infused with our Cooperative Ecology philosophy, students return home with a far better understanding of their vital partnership with their families and the natural world and have increased confidence that they can set and achieve their own goals.
There are times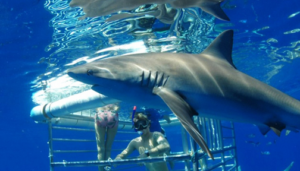 when we will be using the vessel for marine research, as well, and students aboard can participate in activities such as sampling coral reefs and sending the collections to and interacting with prestigious marine scientists.
Because we provide individualized curriculum programs based on each student's purposes and interests, there is no set time for your arrival or departure. You can come when it works best for you. We'll help you handle the necessary arrival logistics based on where the ship happens to be at that time.
For more detailed information, click on one of the following:
More about our Oceans Adventures Program
(If you're a Scout, click here!)
Space is very limited.  If you are interested, contact us at the LAEO U.S. headquarters to receive a full info pack and application form.

START YOUR ADVENTURE TODAY!
(818) 330-9528 ~ info@TheEarthOrganization.org
3443 Ocean View Blvd., Glendale, CA 91208